I am in love with Pinterest. There I said it. Pinterest and I decided to take things to the next level. For the next 52 weeks I will be completing one project per week from Pinterest. It might be something small like trying a recipe, new outfit, or craft...or it might be something big like a home improvement project. Feel free to let me know if you have an idea of what to try next.
Week One: Felt Christmas play tree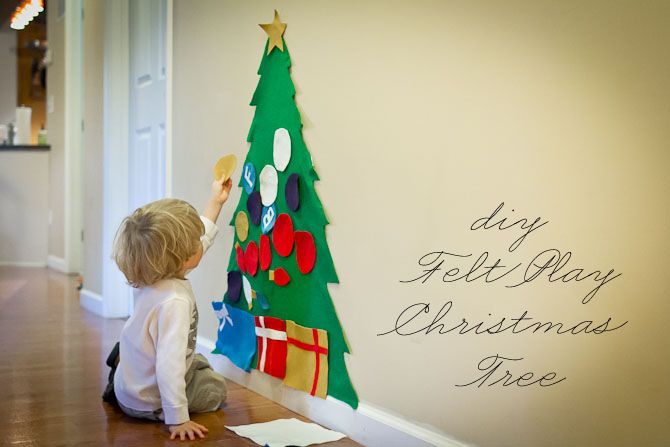 Image from Sol and Rachel do a blog
This is a Pinterest project I completed last month. Lucy LOVED it! It couldn't be easier to make. I just cut the shapes out of felt and used double stick tape for the back of the tree. Don't tape the felt ornaments or felt presents on...that is the fun part! Lucy rearranged the felt tree too many times to count! I kept seeing this project all over Pinterest, but I liked this one from "
Sol and Rachel do a blog
" the best!
Be sure to click the "follow me on Pinterest" link on the upper right side of my blog and don't forget to subscribe to my blog to see the rest of the projects! One down...51 to go! :)